Design Options For Your Portable Building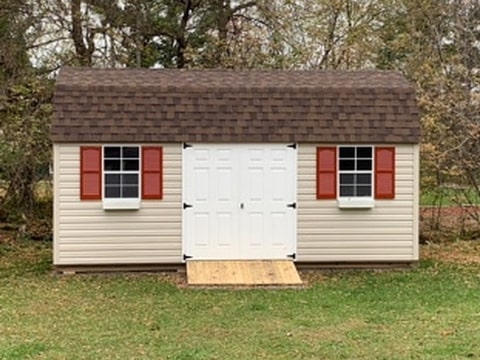 LOFTED GARDEN SHED
Attached are some pics of my lofted garden shed.  Doing the lofts is going to make smart sense out of using all the head space. When all is said and done I expect to relinquish my storage shed in town. We think it is all going to fit. Thank you for everything!
Ξ Brad W.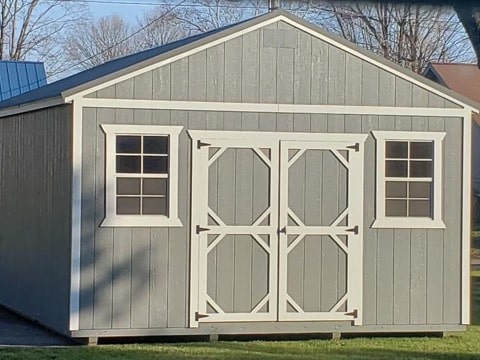 GARAGE SHED
Just wanted to send you a quick note to let you know how happy we are with the 16′ x 28′ garage shed we ordered. The whole process. In sales to the quality and workmanship of the product to a great delivery experience was more than we expected. We would and have recommended you to others. The building is doing great! I didn't get to completely finish it but it's coming along nicely!
Ξ Fox and Barb P.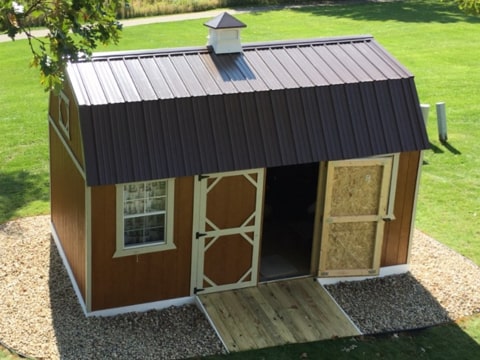 LOFTED GARDEN SHED
Thanks again for everything. Thank you for all the help in getting It ordered just the way we wanted. Color choices could not of done it without you. 👍👍
Ξ Ron M.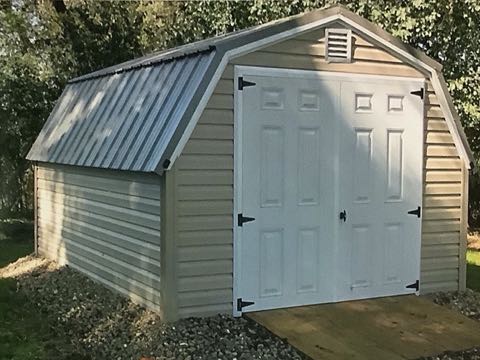 BARN
Helen, This picture is not the best but we love our shed. It arrived just as we hoped it would, no surprizes that we didn't want. The young man who delivered it was a very polite, pleasant individual and he went out of his way to make sure the shed was placed exactly as we wanted and that I was satisfied with the delivery. I was more than satisfied. I was impressed! I am always happy (when people ask) to pass Countryside Bldgs. name along. And people have asked where our shed came from. It's a wonderful addition to our property. Thank you!
Ξ Mark & Judy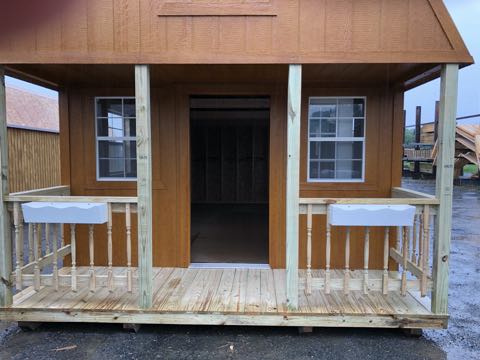 LOFTED GARDEN SHED
What a wonderful experience, from looking at buildings to the delivery of my lofted cabin. Helen is very friendly, knowledgeable & helpful. Great customer service. I would certainly recommend her & Countryside Portable Buildings.
Ξ Ann (Google)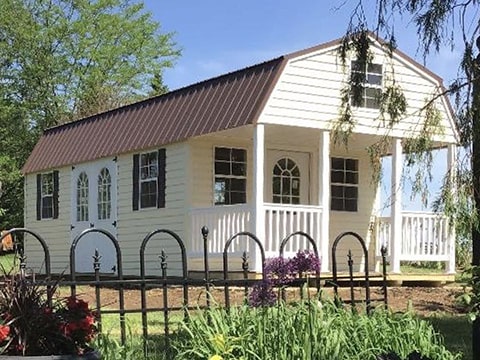 LOFTED CABIN
We love our lofted cabin. Thanks for all your help and concern!
Ξ Judy & Tom T. West Bend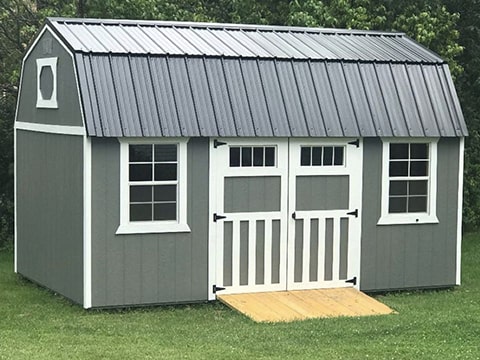 LOFTED GARDEN SHED
I wanted to send you some photos of our garden shed. We absolutely love it! If you would ever need a recommendation, please let us know!
Ξ Stephanie T.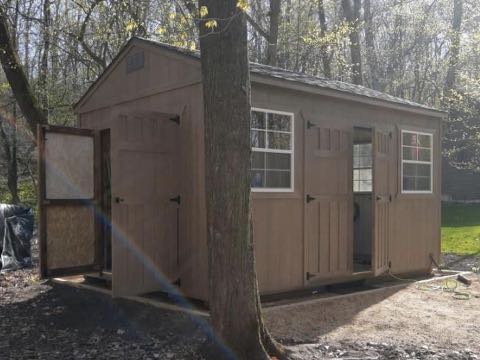 GARDEN SHED
The shed is amazing and Dan, who delivered it was as professional as can be. I actually called Virgil the next day to thank him for the top quality workmanship, great communication and delivery process. Jen is thrilled and that to me is the most important thing. I can't get her out of it. We painted it white which really looks great. Thank you as well for being so accommodating and enjoyable to work with. I attached some pictures for you.
Ξ Dave and Jen, Poynette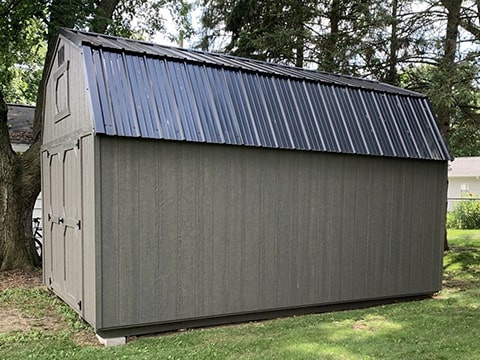 LOFTED BARN
Love the storage shed. Thank you,
Ξ Dave S.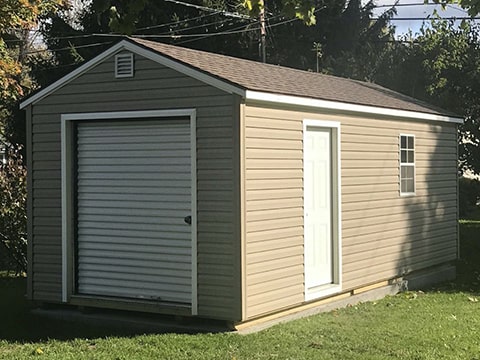 GARDEN SHED
Helen-check out my awesome shed! We are super happy with it.
Ξ Maria B.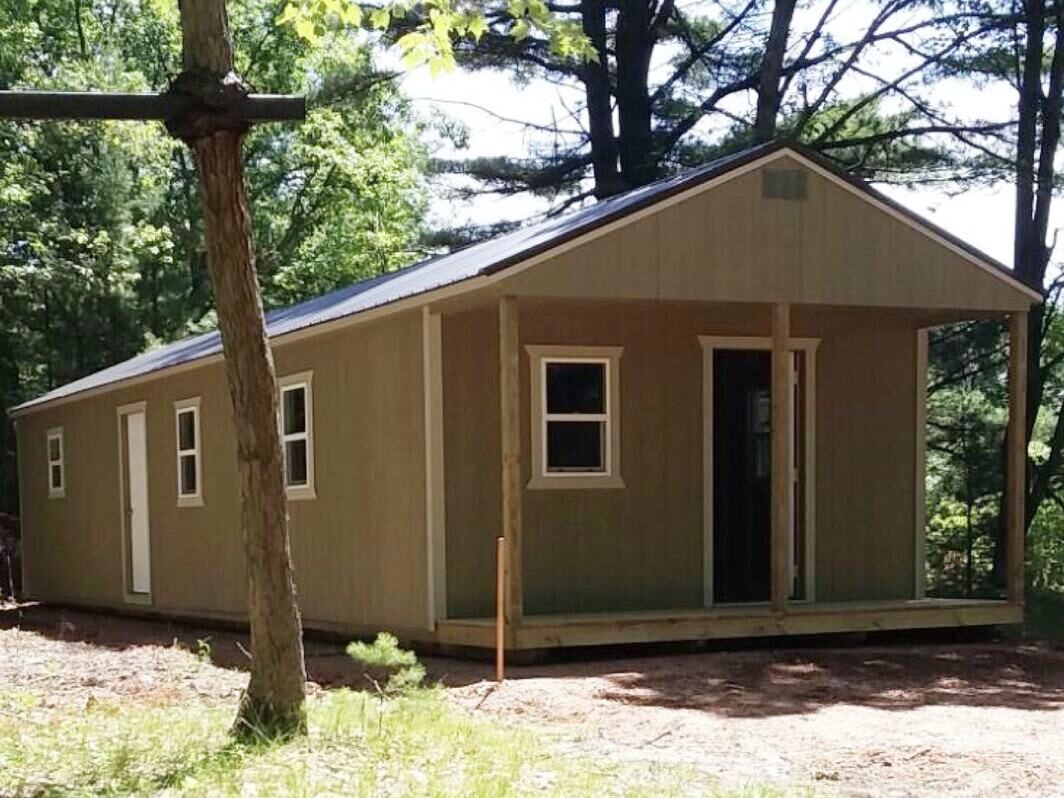 CABIN 16×48'
Like the cabin. They (North Star Portable Buildings) did a really good job. Took them over an hour to get it in (place). It was tight – 3" one side 6" on the other. I wanted to cut down 2 more trees but they said not to.
Ξ Greg and Cindy C., Pittsville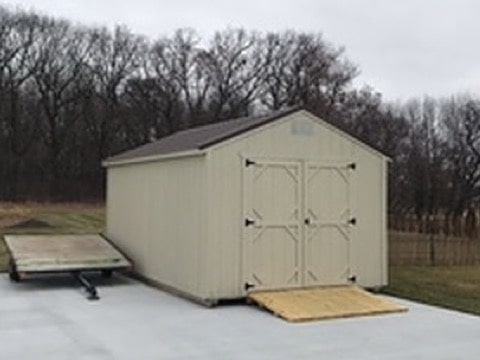 GARAGE SHED
Hello Helen, Thanks for your help with my purchase of the North Star Building. I'm very satisfied with the purchase of my 10×16 Utility shed. I originally almost bought a big box store put it together yourself kit. But thank god I came to my senses. North Star builds a quality unit that won't blow into your neighbors yard during a storm. Everyone I dealt with through the process was very friendly and helpful . Delivery set it exactly where I wanted it even though it was extra work.
Ξ Thanks again, James B.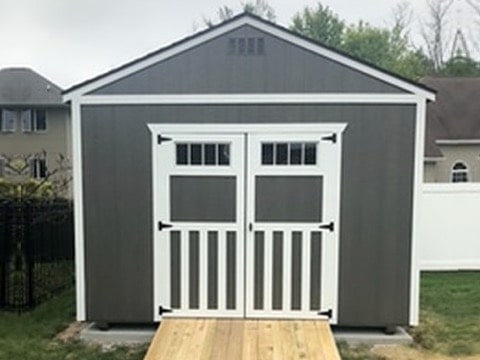 UTILITY SHED
Hi Helen it's Lea. Here's a picture of my utility shed. Thank you again the shed is awesome 😎
Ξ Lea H.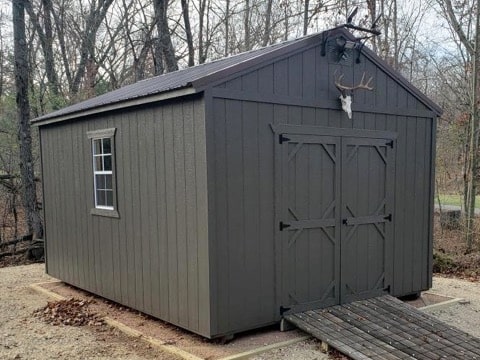 SHED
Delivery was on time and very efficient, thanks
Ξ Gary Y.
GARAGE SHED
Dear Helen and the Countryside/North Star Portable Buildings team:
We couldn't be more pleased with our 12 x 32 lofted cabin. It's exactly what we were hoping for. From the start of the ordering process to the final delivery, it couldn't have gone any better.
We appreciate the time you took with us Helen to decide on the structure to order and pick out colors. It was a cold January day when we stopped in at your office in Portage, and you went above and beyond to accommodate us—even going outside in the cold with the color swatches so we could get a better idea of colors in the natural light!! It worked out, because the colors we chose look great.
Virgil kept us informed as the building was being constructed. And even though there was a 2-week delay in construction (we totally understood why), it worked out better in the long run, because it rained a lot on the original delivery date… and on the new delivery date, the weather was beautiful.
The delivery driver Dan was AMAZING!! What a professional, down-to-earth, considerate person. He definitely knew his job and how to operate the equipment. We weren't sure how the cabin was going to get to its destination safely, but he reassured us and was very confident all would work out—and it did!!
Pictures attached of the cabin–includes the floor we installed after the cabin was delivered. I'll send more pictures in another email cause of the file sizes.
Just want to thank everyone again for the wonderful job that was done to make our cabin a reality for us. We are so happy and delighted with the outcome!
Kind regards,
Scott and Francine Messinger
The building was delivered earlier today. Hope you pass this along to Virgil. He (john?) did a awesome job with delivery/set up. Definitely thought it would take longer than it did.
Travis
Thank you. You've been great to work with. I've been an underwriter for 20 years…devil is in the details!
Andrew W.
We want you to know how much we appreciated your effort and promptness in purchasing our beautiful 10×16 utility shed! We got "settled in" ahead of closing and it meant so much to us. We will definitely refer your sheds to anyone! Our shed is full!! Thank You so, so much!
Stan & Jan – Montello, WI
Design Inspirations from Happy Owners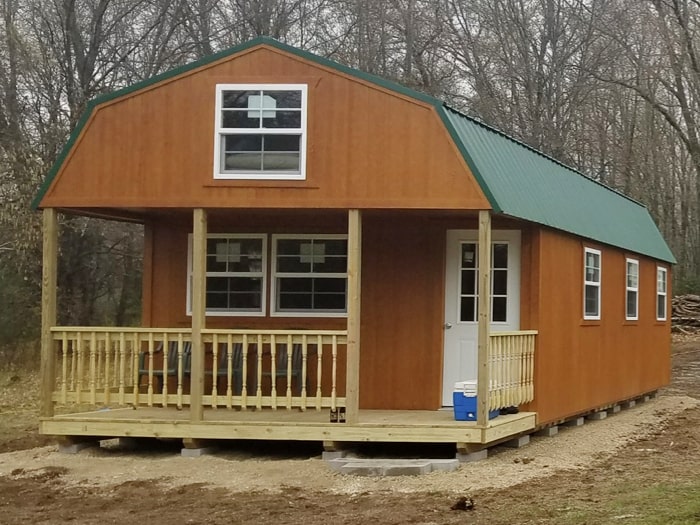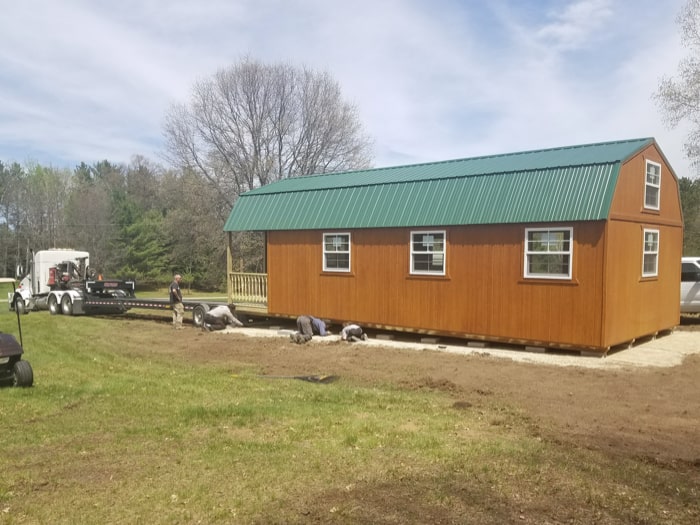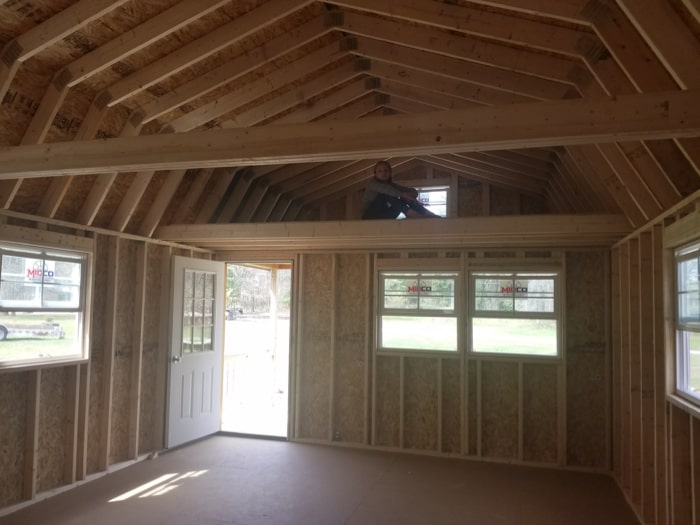 LOFTED CABIN
16'x32′
Extra High Walls
8 36″x36″ Windows
Cedar Colored LP Siding
Ivy Colored Metal Roof
Wausaukee, WI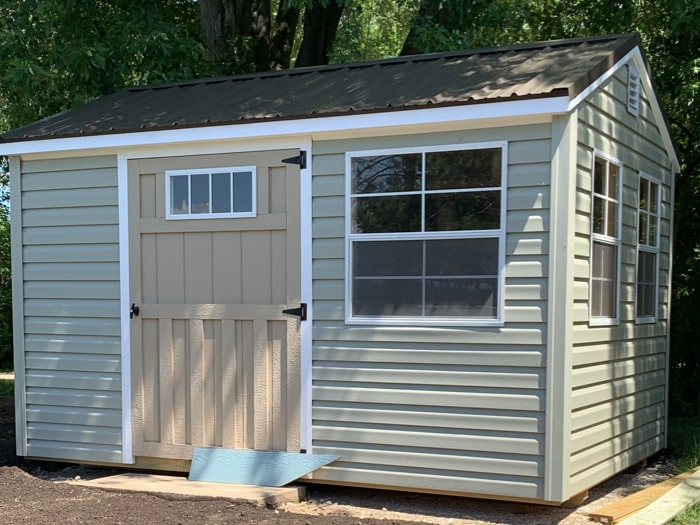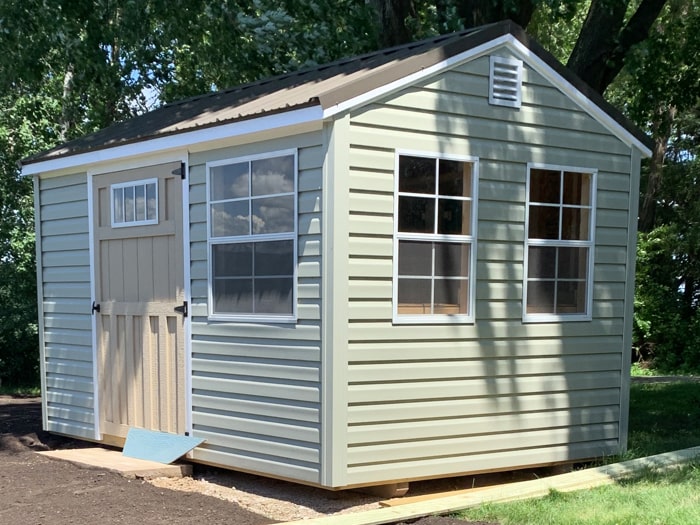 Garden Shed
8'x12′
36″x36″ Window
Wood Door w' Transom Window
Tuscan Olive LP Siding
Bronze Metal Roof
Lodi, WI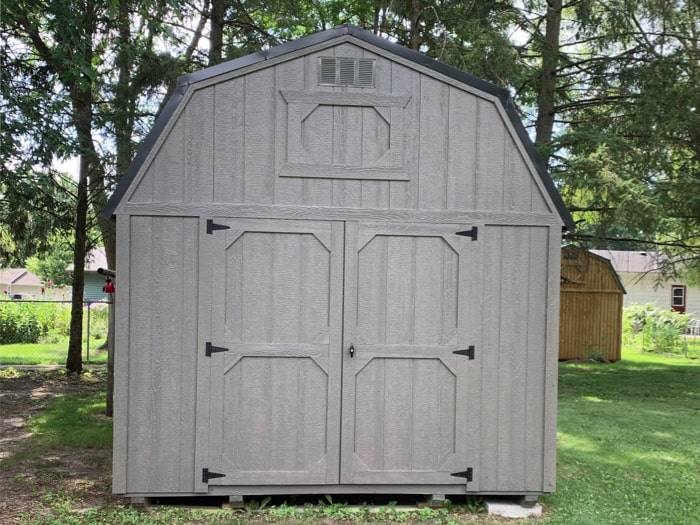 Lofted Barn
10'x16′
Driftwood LP Siding
Black Metal Roof
Sauk City, WI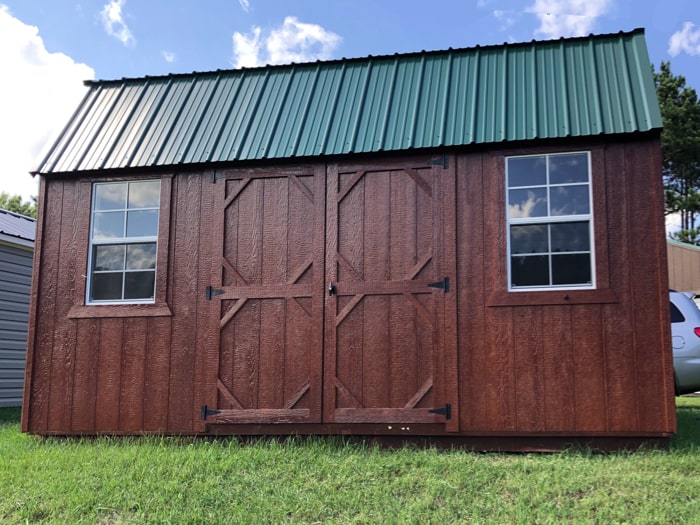 Lofted Garden Shed
10'x16′
Mahogany LP Siding
Ivy Metal Roof
Sun Prairie, WI